After sale service is we care for. We have a team of service engineers who are certified by the manufacturers to provide with th einstructions and help when there is an emergency case.
We have a systematic data storage to provide after sale service effectively and punctually. We know that the cilent does not need only top-notch quality products, they also need excellent after sale service.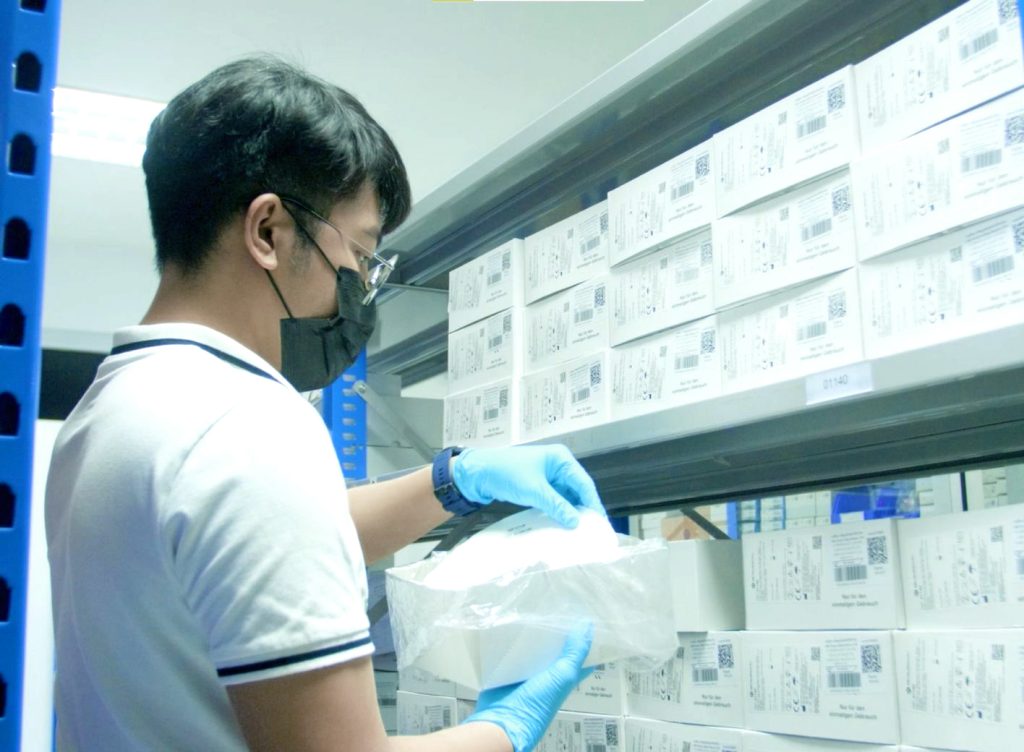 The company's warehousing and transportation services involves various critical aspects of warehouse management, packaging, stock keeping, and product inspection. This process was overlooked by our experienced supervisors to ensuring a heightened sense of responsibility and expertise. We have thoroughly prepared ourselves in every aspect to check the quality of our products, guaranteeing their excellence before they reach our valued customers.

The management, storage, and order fulfillment processes are strictly followed the warehouse management standards, including a system that managing documentation, supervision, and a temperature control measures, particularly for specialized products that requiring specific environmental conditions. With Future Medical Supply, customers can have absolute confidence that the products they receive will be in pristine condition, with the highest standards in both delivery and packaging.

We are proud of our unwavering dedication to professionalism, ensuring that our services consistently go above and beyond expectations.

"Creating knowledge, supporting operation follows standards and presenting information for improving working performance."

The academic department has the main purpose which is to support company and healthcare facilities to work under international standards to get the result -the quality of life of the patient is improved.
Our company appreciates the international standards for working with healthcare facilities, hence we have established an academic department to support the useful activities for our sales force team and technicians.
Our department educates the knowledge and recommendation following international standards and manufacturer's instruction. To prevent surgical site infection and extend the lifetime of medical devices/instruments are our objectives. We are ready to assist our customers efficiently.
After Sales Service & Technical Support