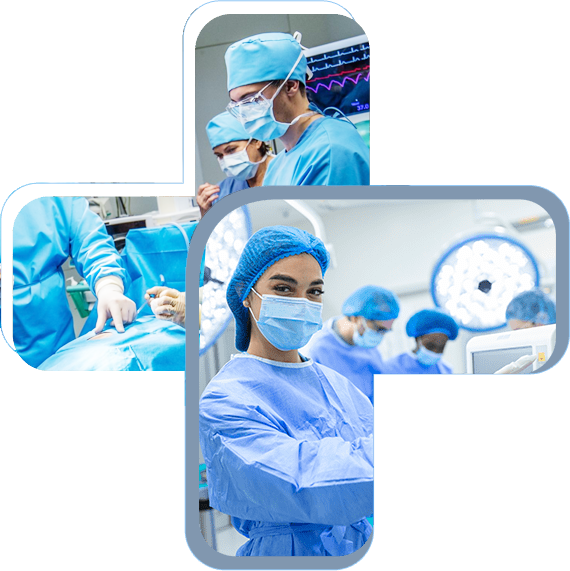 Company Introduction & history
Future Medical Supply
Future Medical Supply is one of Thailand's most innovative and progressive marketers of specialized medical products. Focusing on the specialties of advanced surgery and cardiology, Future Medical Supply is able to specifically tailor and focus its activities so as to ensure.

- comprehensive market penetration
- development of unique client relationships
- provision of superior service to its clients.

It is this commitment to its clients that sets Future Medical Supply apart in a crowded marketplace. A level of trust between client, sales personnel and supplier is critical to the long-term success of Future Medical Supply and those brands that it represents.
Future Medical Supply executive team has a wealth of experienced in both local and international markets. Conversant with international management, marketing, and sales practices, Future Medical Supply management team maintains the highest standards so as to ensure brand integrity. Similarly, the sales and technical teams, have extensive experience in their field of expertise, experience that is supplemented by Future Medical Supply commitment to advanced and continuous training.
Future Medical Supply is committed to the Thai marketplace and is continuously seeking to supplement the products and services it offers to its clients. This dedication evolution will allow Future Medical Supply to remain competitive and at the forefront of the medical supply in Thailand.

To be a partner in providing the best quality products and services that meet the needs of our customers, while ensuring the safety of product use and continuously improving personnel performance to provide exceptional customer service.
To be a happiness organization.
We strive to maintain the effectiveness of our quality management system by adhering to all applicable laws, regulatory authority requirements, and international standards.
We are dedicated to continuously developing the potential of our personnel, recognizing their pivotal role in the quality management system
To be providing the best quality products and services that meet the needs of our customers.
We provide comprehensive support for our products, including supplying product data, suggesting best practices for product use, and ensuring proper maintenance in accordance with manufacturing and international standards. Additionally, we are committed to providing high-quality after-sales service and repair services that adhere to engineering principles.
Company Profile